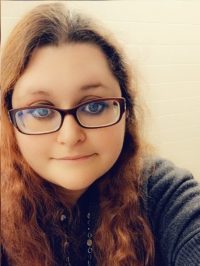 There are numerous things Tabitha loves doing in her free time. She loves role-playing style tabletop games, traveling to the mountains, long road-trips, and enjoying hidden greasy mom-and-pop diners with her husband.
Tabby has an army of cats that she loves dearly. She and her husband are entering the hobby of snake-breeding with a growing collection of corn, milk, hognose, and gopher varieties with hopes of bigger breeds soon.
Tabby went to Westwood College and got a Bachelor's degree in Criminal Justice. She was going to use this degree for animal rescue and protection but isn't ready for the front lines and the heartache of seeing abused animals. Instead, she is helping out in the veterinary world with hopes of opening a cat-fostering program out of her home.