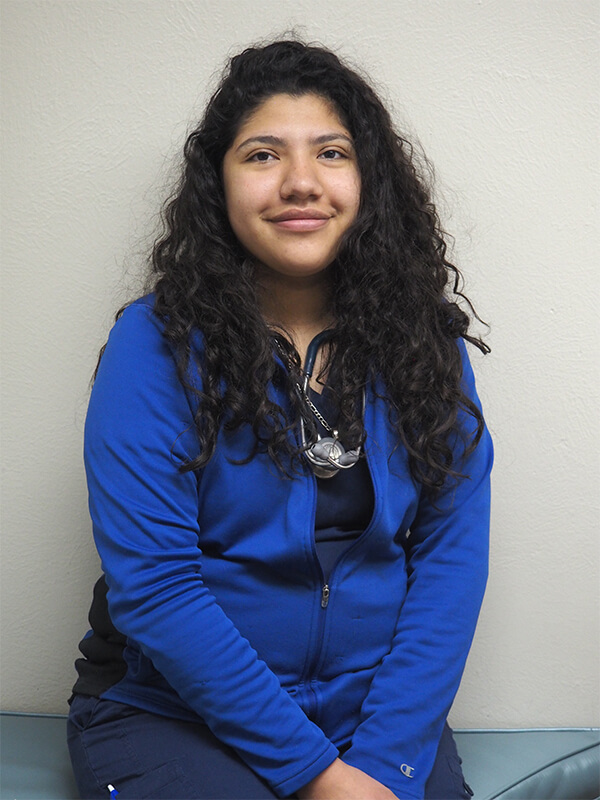 Cintia, better known as CC, went to Pima Medical Institute and now works as a Vet Assistant for Woodlawn Vet Hospital. She is a Colorado native from
Denver. She loves to read and try new food. On the rare occasion, she also
enjoys going snowboarding. She has one cat named Jasper.